We are so excited to share this absolutely delicious lentil salad! The recipe is developed by our friend Lisa Holowaychuk, and it's the perfect comfort food as we move into the colder fall and winter months.
Lisa's Lentil Salad
Time:
Prep Time: 20 minutes

Cook Time: 1 hour
Ingredients:
2 Sweet Potatoes chopped
1 tbsp Garlic Zen Budda melted
1 cup French Lentils cooked
1 bunch or head of Asparagus or Broccoli

Asparagus in the spring/summer, broccoli in the fall/winter

1 cup Green Peas steamed
1 cup Watermelon Radishes sliced
1 handful Fresh Dill chopped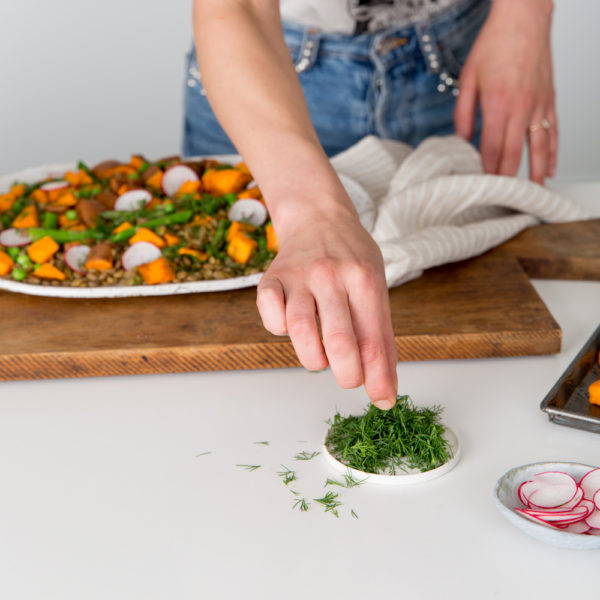 Instructions:
Preheat oven to 375 degrees.

Pour melted Zen Budda on Sweet Potatoes and put them in the oven for 40 minutes or until soft.

Combine all cooked ingredients into a bowl and toss with Michelle's RawFoodz Italian Idol Dressing.

Let sit for 5-10 minutes after tossing to allow flavours to soak into each other.

Enjoy!